It was supposed to be a mismatch going in, with the United States, one of the favorites coming into the Women's World Cup, taking on Thailand, playing in just its second World Cup.
And a mismatch it was, with the United States rolling to a 13-0 victory thanks to 10 second-half goals. Alex Morgan tied a record with five of those goals for the Americans.
The 13-goal victory set a record for margin of victory as well as goals scored, beating Germany's 11-0 victory over Argentina in 2007.
Second-Half Onslaught
After taking a 3-0 lead into halftime, the Americans came out with more aggression in the first few minutes of the second half. Sam Mewis opened the scoring five minutes in, which was followed three minutes later by Morgan's second tally of the match.
It took a minute for Mewis to score again, followed by Rose Lavelle's second goal just two minutes later, pushing the advantage to 7-0.
After close to 20 minutes of playing time, the United States had another wave of goals, starting with Morgan's third in the 74th minute. Megan Rapinoe got into the act in the 79th minute with her first goal of the tournament, followed two minutes later by Morgan's fourth.
Mallory Pugh had a tally in the 84th minute before Morgan got her fifth in the 87th minute. Carli Lloyd added the 13th goal in extra time.
Complete Domination
Thailand didn't have much of an offensive attack, preferring to stay back defensively and counter-attack when possible. It didn't do much, as they were outshot 39-2 in the match.
The United States had 10 corner kicks to none for Thailand. Alyssa Naeher, making her World Cup debut in goal for the Americans, had two saves in the contest.
Next on the schedule for the United States is Chile on Sunday. Chile fell to Sweden 2-0 in its opener in Group F. The United States will take on Sweden in their final match in pool play on June 20.
Responding To Critics
Some weren't happy with the way the United States continued to pour on the goals in a match they'd obviously already won, but Morgan and her teammates didn't see it that way.
With one of the tiebreakers in pool play being goal differential, the United States was trying to increase its advantage over other teams in the standings with the extra goals.
"I think it's disrespectful if we don't show up and give our best and play our game for 90 minutes," Morgan told ESPN. "It's disrespectful to the Thai team. And I believe they wanted us to play them straight up."
Rapinoe also felt the criticism was unjustified.
"If anyone wants to come at our team for not doing the right thing, not playing the right way, not being the right ambassador for the sport, they can come at us," Rapinoe told Fox Sports. "I think our only crime was an explosion of joy last night.
"If our crime is joy, then we'll take that."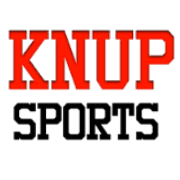 We are a team of dedicated sports fans, writers, handicappers, bettors and experts that simply love sports. Our guys bring any number of sports articles including strategy, picks, previews, industry news, opinions and more! Thanks for visiting KnupSports.com!